User friendly dashboard makes task management and time entry easier than ever
Say goodbye to spreadsheets and sticky notes. My Workspace allows for user defined views of projects and assigned tasks. As work is completed, time entries can be easily and quickly captured.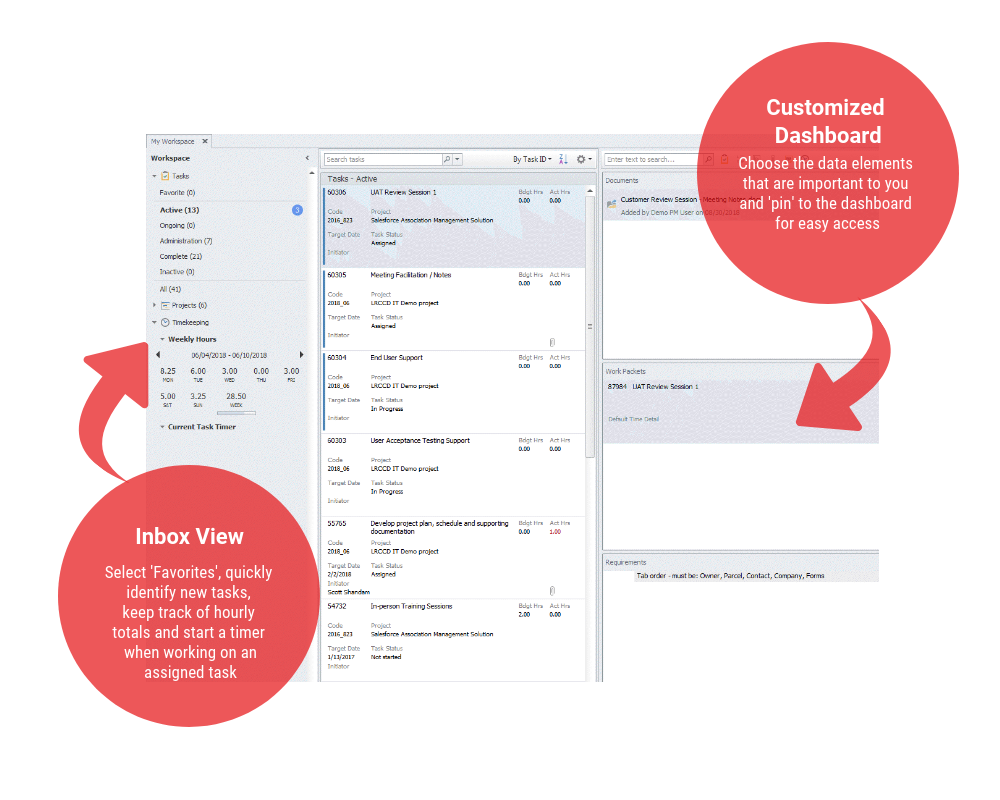 Simple workflow allowing for certification, review and approval of all time entries
BusinessTime offers a user-friendly time management workflow that supports employee time certification, management feedback, and approval. Timesheet review can be customized through filtered views.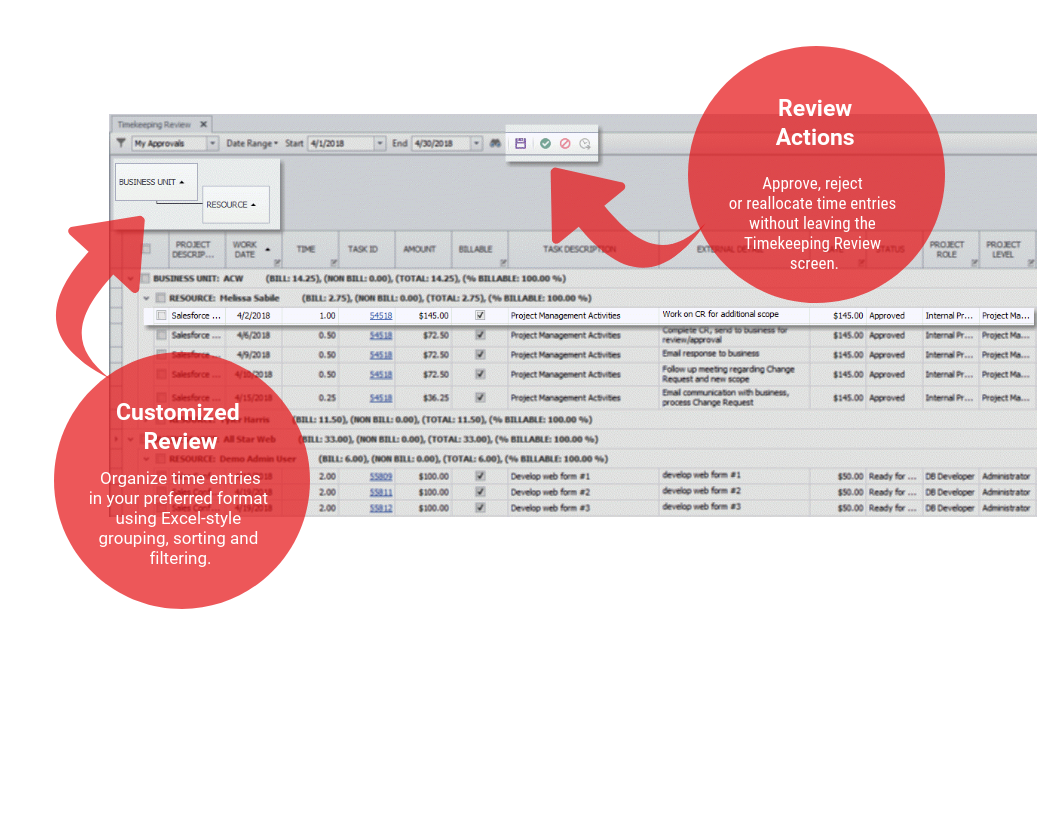 Manage your budgets and project execution with integrated timekeeping
Integrated timekeeping means you always know where you stand on project budget. With real-time data, project metrics can be assessed quickly allowing for time sensitive adjustments.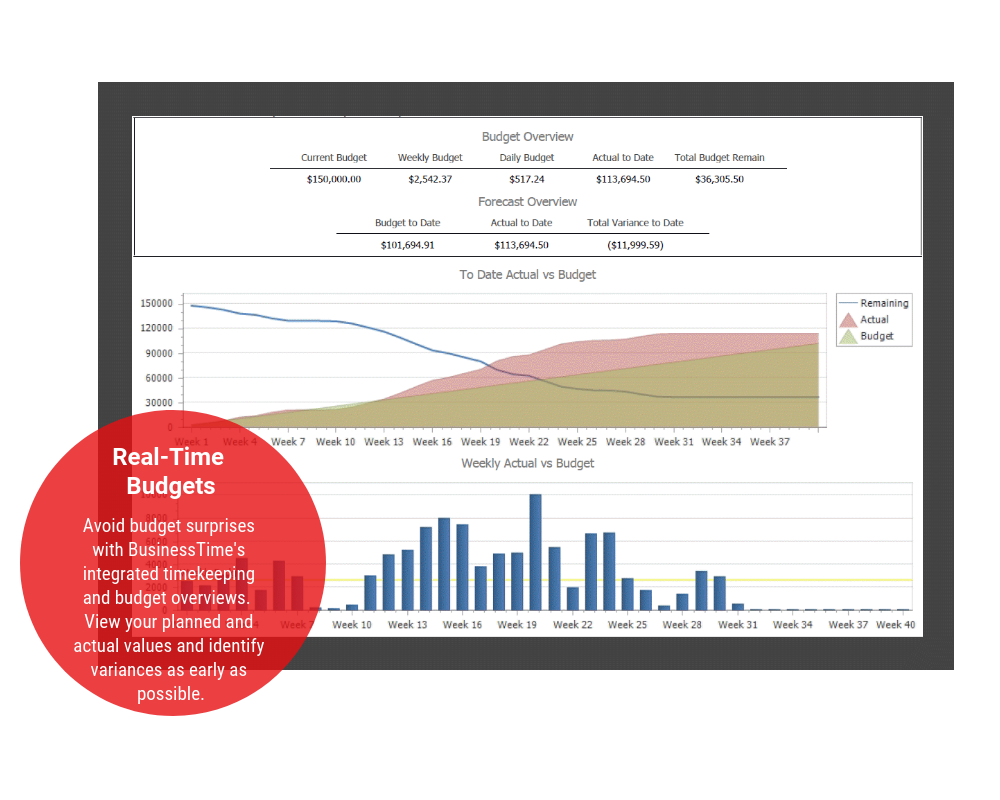 Contact us to request a demo for BusinessTime